An advert for online casino Paddy Power has been banned, after the ASA upheld two complaints made against it. In its ruling, the advertising watchdog judged that the ad depicted irresponsible gambling which took priority over family life. The ASA has also clarified rules around online content marketing for gambling firms.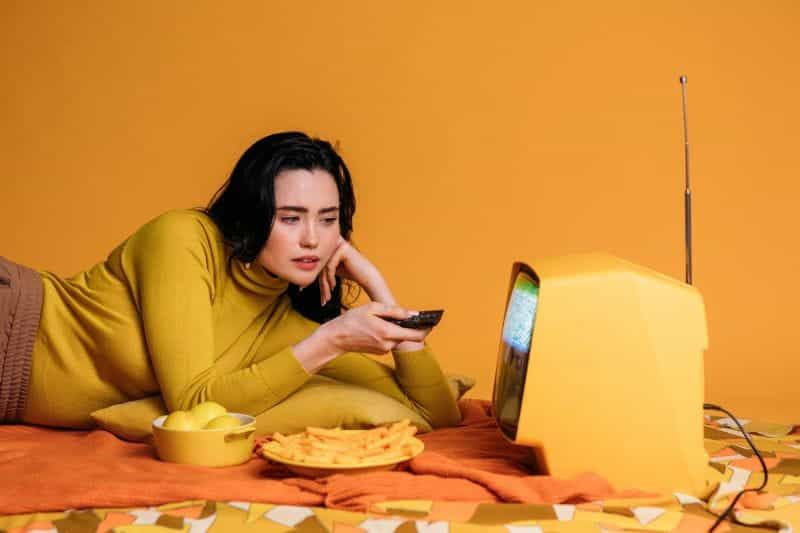 Paddy Power has gained a reputation for producing controversial ads in recent years. ©KoolShooters/Pexels
Unfortunate Gaffe
The Advertising Standards Authority has banned an advert for online casino and betting firm Paddy Power. It upheld complaints raised against the ad, which cited concerns that it encouraged repetitive gambling. The advert in question was aired across TV and online throughout March.
The ad centered on a young man using his cell phone to play Paddy Power's Wonder Wheel game. Sitting in a living room with family, the man appeared focused on the game and unaware of what was going on around him. While he did look away from his screen to thank his partner's mother for bringing him a drink, he remained distracted by the game for the remainder of the ad.
A voiceover stated that Paddy Power's Wonder Wheel offers a free spin and the chance to win cash prizes every day. What followed was an unfortunate gaffe, which has now seen the ad banned. The man's partner asked him if he thought that she would end up looking like her mum. Not paying attention to her question, he replied "I hope so" before realizing that he had said something inappropriate.
Acknowledging the man's mistake, which was intended to be humorous, the voiceover added "So no matter how badly you stuff it up, you'll always get another chance with Paddy Power games". Despite making the unfortunate comment, which was not received well by his partner, he continued to be absorbed by the game on his phone.
Two complainants contacted the ASA to raise their concerns over the content of Paddy Power's ad. The advertising watchdog then investigated three issues, all of which it upheld. These were that the advert portrayed gambling as taking priority in life, that the voiceover encouraged gambling in the face of a loss and that irresponsible gambling behavior was promoted.
Ad Deemed Irresponsible
Paddy Power, which has gained a reputation for provocative ads, responded to the ASA's ruling. It defended aspects of the advert, claiming that the man was free to play the game as all members of the family were doing different things. It added that the man was aware of his surroundings, as he had acknowledged the people around him a number of times.
According to Paddy Power, while the man realized that his comment may have caused offence to his girlfriend, the lighthearted tone of the ad ensured that it was not a serious matter. The depiction of the man as calm and casually enjoying the game was also intended to infer that gambling did not take priority in his life.
Clearcast, a non-governmental organization which preapproves most British TV advertising, did not believe that the ad portrayed the man as preoccupied with gambling. It reiterated many of Paddy Power's comments, adding that the man's response said more about his relationship with his partner than with gambling.
Broadcasters All4 and My5 said that the ad was checked and cleared by Clearcast, with My5 defending Clearcast's decision. Paddy Power added that the comment about "stuffing up" was not in reference to losing a bet but the comment the man made to his girlfriend.
Despite the explanations provided by Clearcast and Paddy Power, which is owned by leading gambling operator Flutter, the ASA supported all three issues raised against the ad. It asserted that the ad did portray gambling as taking priority in life over family, contrary to requirements outlined in its CAP and BCAP codes.
The ASA also considered that Paddy Power's statement that players always get another chance would be understood by many viewers as a reference to gambling and gambling outcomes. It ruled that the reference to "stuffing up" trivialized gambling in the face of repeated losses and was likely to encourage harmful gambling behavior. Overall, it deemed the ad socially irresponsible and ordered that it must not appear again in its current form.
Statement on Content Marketing
The ASA's ruling comes as part of a wider campaign it is carrying out to crack down on socially irresponsible gambling advertising. Earlier this month, the advertising watchdog published a remit statement clarifying content marketing rules for gambling advertising. Its 2021 guidance was met with a number of queries from operators, which it has sought to address.
The ASA confirmed that it has a common understanding with the Gambling Commission that all social media content published by gambling firms must comply with the CAP code, ensuring that children and vulnerable people are protected from harms.
There have previously been concerns that the ASA's remit did not adequately cover gambling provider communications in social media content marketing. These involve online videos, blogs and social media posts that don't explicitly promote one brand but are intended to generate interest in its products and services.
In a study of 888,000 Twitter gambling adverts, researchers found that 40% were content marketing. Children, who are below the legal gambling age, are less likely to realize that the content they are seeing is advertising. As such, if not properly age-gated, this content could prove harmful.
While the ASA can regulate content that is deemed to have the effect of "selling something", it cannot regulate everything that is posted online. This includes editorial content posted by gambling firms, such as opinion pieces, comment on sporting news and memes. However, advertising in social media spaces is subject to the CAP code.
Reiterating the key protections contained in CAP's gambling section, the ASA stated that gambling ads must not be directed at under-18s, must not feature anyone under the age of 25 gambling or in a significant role, and must not appeal to children or young people.
Source: Read Full Article