Boston, Massachusetts-based sports betting provider DraftKings might soon be offering its sportsbook to customers in Puerto Rico thanks to a new deal with Foxwoods Resort Casino. The casino, which opened recently in San Juan and is operated by the Mashantucket Pequot Tribal Nation, also has one location in Connecticut where DraftKings is already an official sports betting and iGaming partner.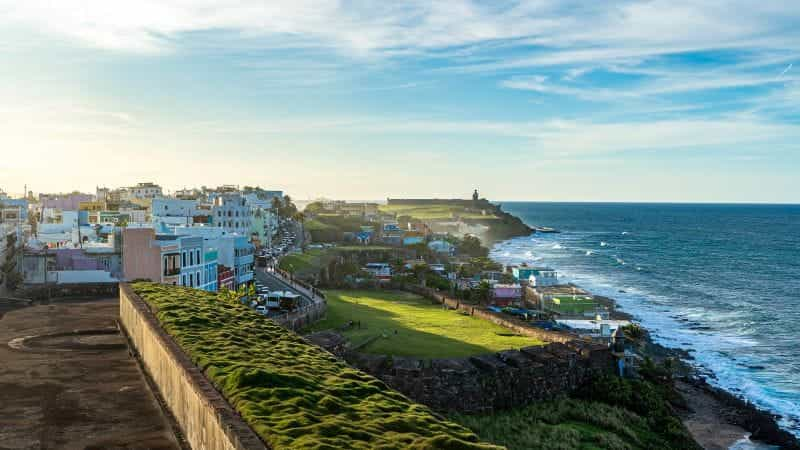 San Juan's Foxwoods Resort Casino may soon welcome a retail sportsbook provided by DraftKings. Wei Zeng/Unsplash
A New Chapter for DraftKings and Foxwoods
Foxwoods and DraftKings' relationship launched officially in October 2021 with the formation of its sportsbook and iGaming platform in Connecticut. The success of this early partnership did not go unnoticed by Foxwoods' management, who have now opened up a new path for the two companies in Puerto Rico.
Foxwoods El San Juan Casino opened at the Fairmont El San Juan Hotel in Puerto Rico's capital in November 2021, amidst lingering concerns of the Covid-19 pandemic. Despite casino closures throughout Latin America, the casino opening went forward and comprised a huge investment in the local economy, both in terms of attracting tourism as well as providing local employment. All in all, the property's redevelopment cost a reported $137.5 million USD.
Casino del Mar at Puerto Rico's La Concha Resort opened its own sports betting kiosks thanks to a partnership with BetMGM in February 2022. Not to be left behind, Foxwoods seems eager to bring DraftKings onto a new project, though the deal is not final yet.
In order to go forward with its plans for both online and in-person sports betting provided by DraftKings, the companies must be given the necessary licenses and approval by the Puerto Rican government. According to a recent press release, approval could happen as soon as in the next few weeks.
Once approved, DraftKings would open a retail sportsbook within the casino with all of the bells and whistles of other major casino sportsbooks throughout the U.S., like a video wall for watching matches, drinks and dining, ticket windows and several private betting kiosks.
Matt Kalish, President of DraftKings North America said:
"Since establishing our relationship with the Mashantucket Pequot Tribal Nation and Foxwoods more than a year ago, we've seen immense success, which can be attributed to the collaborative efforts between the organizations and shared vision for providing customers with the very best. Puerto Rico is known for its rich and vibrant sports culture, and we look forward to being able to provide fans with a safe and legal form of sports betting through our retail and online sportsbooks."
The Mashantucket Pequot Tribal Nation's Chairman, Rodney Butler played a key role in the casino's opening in San Juan, and shared his views about the DraftKings partnership in a press release, stating:
"We have made tremendous strides in the sports betting space in our relationship with DraftKings, who has continued to be a valuable partner, through our online and retail experiences in the state of Connecticut. As we expand our partnership with DraftKings to the beautiful island of Puerto Rico at the Foxwoods El San Juan Casino, we are confident that we will continue to create unforgettable memories for customers and sports fans alike."
DraftKings Expands Fantasy Sports in Puerto Rico
As its name suggests, DraftKings is not only a sportsbook but also a leading fantasy sports platform. As a part of its pending deal with Foxwoods, the company could be allowed to bring daily fantasy sports to customers in Puerto Rico as well as sports betting. This product is enjoyed around the world in six countries and 44 U.S. states.
Source: Read Full Article