Romanian-based live dealer games developer, Ezugi has forged a partnership with online pplatformOlyBet. The move will bring an enhanced gaming experience to OlyBet's customers. The partnership means that new games will be available for players on OlyBet's online platform and sees Ezugi expand into new markets in Latvia, Estonia, Lithuania, and other EU countries.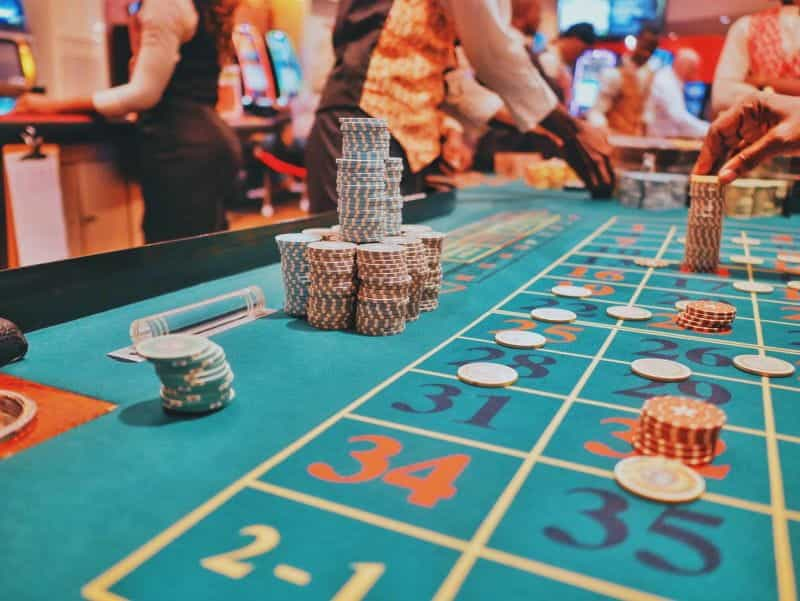 OlyBet's customers will now be able to play Ezugi's exciting live dealer games following a tie-up between the two organizations. ©Kaysha/Unsplash
Who are Ezugi?
Ezugi are all about live gaming and say their mission is to disrupt the online and offline casino industry worldwide. Their aim is to become the leading live dealer provider in the world, and this tie-up takes them on another step in that direction. Since they were set up in 2012, they have grown to be a business offering twenty games streamed from nine studios. In addition, they partner with over one hundred operators around the world.
The company has been part of the Evolution Group since 2018. Evolution is a world-leading provider of online casino content, including table games, slots, and live dealer games and shows. They have offices and operations globally with broadcast studios in locations in Europe, Asia, and Latin America. These are operated 24/7 so that customers can play whenever they want to. They also have a suite of private studios where everything can be customized for a unique branded experience.
What Will The OlyBet Customers Get?
OlyBet customers will now be able to play a wide range of Ezugi live dealer games. These include Andar Bahar, Casino Hold'em, Sicbo, 32 Cards, Lucky 7, and a variety of Baccarat games which will be streamed to them from the live studio locations. OlyBet had already been offering customers live-dealer BlackJack on their platform, but this development provides a much more comprehensive gaming selection for their customers. The Ezugi games are available to play twenty-four hours a day, seven days a week.
OlyBet recognizes that this partnership strengthens its position as the leading multi-channel gaming operator across the Baltics. The Ezugi games will offer their players an immersive and realistic gambling experience with integrity and sustainability. Furthermore, their games have fairness at their core to ensure they are compliant with the highest possible standards and are fun to play.
"It's important for OlyBet to provide the best choice of games and products and for us to continuously review and improve our game portfolio. This partnership with Ezugi helps us to provide our loyal customers with lots of new and exciting games and helps us to solidify our position as the number one multi-channel gaming operator across the Baltics."– Tomas Graham , Chief Performance Operator / Olybet, Ezugi website
Ezugi Gains a Presence In More European Markets
For Ezugi, the deal means that they will be operating in more European countries and there will be many more games in which players can participate.
"We are thrilled to start this new journey with OlyBet and are looking forward to the benefits that this partnership will bring. Not only will this agreement bring new and exciting experiences to the players in the Baltics and the EU, but it also strengthens our own position in these countries. Players are going to love this outstanding live gaming experience, along with a variety of new features and we look forward to seeing what the future holds"– Pang Goh, Business Development Director, Ezugi, Ezugi website
Olybet Operates Across the Baltics and Other European Countries
OlyBet started out as Olympic-Online, and it is owned and operated by OB Holding 1. Established in2010, they have a commitment to providing a fun and safe online gambling experience for their customers. They host a wide variety of leading casino, sports betting, and poker platforms, including Microgaming, Playtech, Net Entertainment, Bet Construct, and iForium. Last week they announced a tie-up with Playson, that will see them offer a new range of popular slot titles.
As well as being licensed in the Baltic countries of Estonia, Latvia, and Lithuania, they are also authorized to operate in Slovakia, Italy, and Malta. In addition to the OlyBet online platform, OB Holdings also have bricks and mortar casinos, including a mega-casino in the Latvian capital. The group has a total of fifty-two casinos in Latvia, twenty-three in Estonia, and seventeen in Lithuania.
They are no strangers to what people going to a casino want from a live dealer experience. They also have fourteen casinos in Italy, four in Slovakia, and one in Malta. Across the six countries, OlyBet employs over two thousand people.
Olybet Sponsors of Sports Teams and Leagues
As well as operating online and on the ground casinos, OlyBet is involved in sports sponsorship in the Baltic countries. They are sponsors of the Lithuanian basketball
team Žalgiris Kaunas, and have been since 2015. They sponsor the national Latvian basketball squad. In addition, they are the official sports betting partner of the National Hockey League in the region, and they are the betting partner of the National Basketball Association.
Last year they branched out and extended sponsorship arrangements into a European country outside the Baltic region. They signed a partnership agreement with ACF Fiorentina. The deal made them the Seria A team's official betting partner in the region. Part of the deal meant that they got additional branding and exposure at the team's Artemio Franchi Stadium
Ezugi Continues to Evolve and Add New Games
Ezugi is not a company to rest on its laurels. Its games titles include Keeno, Bet on Numbers, Live Roulette, and Auto Roulette, as well as Blackjack and Teen Patti. It is constantly evolving and finding new game variations to offer to gamblers. In April, it launched a new Sic Bo variant called Ultimate Sic Bo. The game offers new and exciting features. There are now multipliers of up to one thousand times. The new game will be a very attractive option for thrill-seekers gamblers.
For anyone unfamiliar with the game of Sic Bo, the aim is to predict the outcome of three rolls of the dice correctly. While the gameplay is simple, it provides a wide range of exciting betting options to engage players. In addition, the new game, Ultimate Sic Bo, has an easy-to-use interface which makes playing it even simpler without detracting from the entertainment.
"Multipliers give player's the opportunity to maximize their winnings and they have the added benefit of putting a unique twist to any game. This kind of feature can be seen as a key step for us to provide players with some of the best live-casino games and experiences."– Pang Goh, Business Development Director, Ezugi, Ezugi website
Importance of iGaming to Baltic Economies
While the populations of the Baltic companies may be small, the importance of iGaming to these countries is not insignificant. They have comparatively relaxed attitudes towards gambling which has helped the industry flourish in the region. The figures for 2020 show that Estonia has a Gross Gambling Revenue (GGR) of €78.13 million, Latvia €307 million, and Lithuania €112.6 million. These figures were all on an upwards trajectory from the previous years.
Source: Read Full Article