Leading operator Flutter Entertainment has announced that CEO of its UK and Ireland business, Conor Grant, has resigned. In September, former CEO of Booking.com's Trips division Ian Brown will take over the role. During his tenure, Grant oversaw several significant acquisitions, including that of bingo brand Tombola and lottery firm Sisal.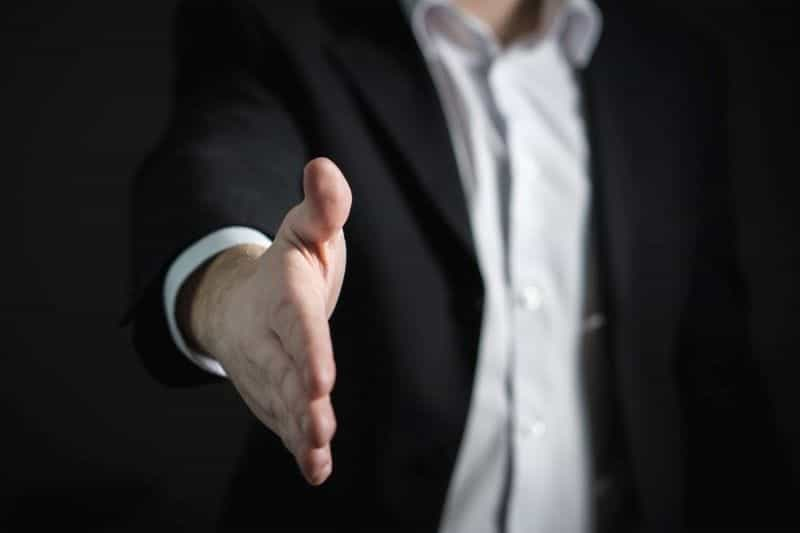 Ian Brown will take over the role in September. ©Pixabay/Pexels
New CEO Named
Conor Grant, the CEO of Flutter Entertainment UK and Ireland, has revealed that he is stepping down from the role. After more than twenty years working in the online gambling sector, Grant will take a planned career break to spend more time with his family.
Grant will continue in his role during the transition phase, until Ian Brown takes over the position in September. Brown is the former CEO of Booking.com's Trips division, a role he held for seven years. There, he was chief executive of its Rentalcars.com and BookingGo divisions.
He has previously acted as a Senior Partner at strategy consultancy firm Oliver Wyman, heading up three of its global practice areas. Most recently, Brown has served as CEO of internet hosting company UKFast. In his new role, Brown will assume responsibility for Flutter's popular UK and Ireland brands, including Paddy Power, Sky Betting and Gaming, Betfair and Tombola.
The appointment marks Brown's first move into the betting and gaming industry. Chief Executive Officer of Flutter Entertainment plc, Peter Jackson, took the opportunity to welcome Brown to the team. Jackson praised the new hire's broad level of experience leading businesses in a range of sectors, including travel, hospitality, financial and business services.
Brown's leadership has seen him transform a number of large businesses, including Booking.com. He has also successfully built scalable tech platforms and organizations focusing on customers and driving growth. Grant was pleased to announce his latest career move, stating:
"I have followed the impressive story of Flutter and its brands for many years now, and I am delighted to be joining the UK&I business in September. Flutter has a fantastic portfolio of iconic brands and I look forward to helping develop their leadership position in the online entertainment space."
Acquisitions and Challenges
Departing CEO Grant first joined Sky Betting and Gaming twelve years ago. His tenure marked a significant period for the company, during which time it was sold to The Stars Group. The deal, valued at $4.7 billion, was signed in 2018. The acquisition created the world's largest publicly listed online gaming company.
In 2020, Flutter Entertainment completed an $11 billion merger with The Stars Group, further elevating the scale of the business. A number of operational changes took place, including the creation of a new UK and Ireland division combining Paddy Power assets with Sky Bet.
Grant led the consolidation of Flutter's UK and Ireland business during a period which saw the industry face multiple tough challenges. The COVID-19 pandemic forced Paddy Power to close its high street betting shops several times, while disruption to the sporting calendar impacted betting operations.
The outgoing CEO also led the business' response to the government's ongoing review of the UK's gambling legislation. The review is expected to result in wide-ranging reforms to the industry, in particular regarding online casinos and betting sponsorships. However, the recent resignation of the Prime Minister and the election race for a new Conservative leader have further delayed the publication of a white paper.
Grant also oversaw Flutter's acquisition of bingo operator Tombola, which was finalized at the beginning of this year. The all-cash transaction, which was valued at $543 million, served to strengthen Flutter's bingo vertical.
Flutter is in the process of buying Italian lottery operator Sisal, which submitted a bid to run the upcoming National Lottery contract. The sale has been agreed for €1.9 billion, and will allow the betting and gaming operator to establish itself in the Italian market. Had Sisal won the lottery competition, Flutter would have found itself in control of the UK's most lucrative public sector contract.
UK Revenues Down
Flutter Entertainment CEO Jackson has thanked the departing CEO for his significant contribution to the company. Jackson stated that Grant's strategic vision and direction of the operator's UK and Ireland business has put it in a great position for the future. He also praised his commitment to putting the safety and experience of customers first.
Flutter's Play Well strategy was launched earlier this year as part of the group's wider Positive Impact Plan. By 2030, it projects that 75% of its active online customers worldwide will be using one or more of its Play Well tools. It aims to have over 50% of customers using the tools by 2026.
While it is clear that Grant has contributed significantly to Flutter's success in recent years, Jackson said that he will also miss him on a personal level. The CEO added that he is sorry to see Grant leave, but wishes him well for the future. Reflecting on his time leading Flutter's UK and Ireland business, Grant had this to say:
"I have been immensely proud to lead the UK&I business through such a momentous period for both Flutter and the wider industry. Flutter's market leading brands, talented team and approach to safer gambling are what sets the business apart. I have no doubt that the business is in good hands and I look forward to seeing it continue to grow sustainably and responsibly into the future."
Brown will take over the role following a difficult trading period for the company. The UK and Ireland division recorded a 20% fall in revenue during the first quarter of the year, to £453 million. However, its US operations have fared far better. First quarter revenues for its FanDuel holding came in 45% higher than the same period last year.
Source: Read Full Article