In 2012, Catalonia's government presented an exciting project: a possible mega-complex of casinos and hotels under the Hard Rock franchise. The project was received positively, and some steps were made towards the development of "Barcelona World," but ten years later, no such complex has been built. Today's government remains hopeful that the casino-resort complex could be created, generating tens of thousands of jobs and high earnings.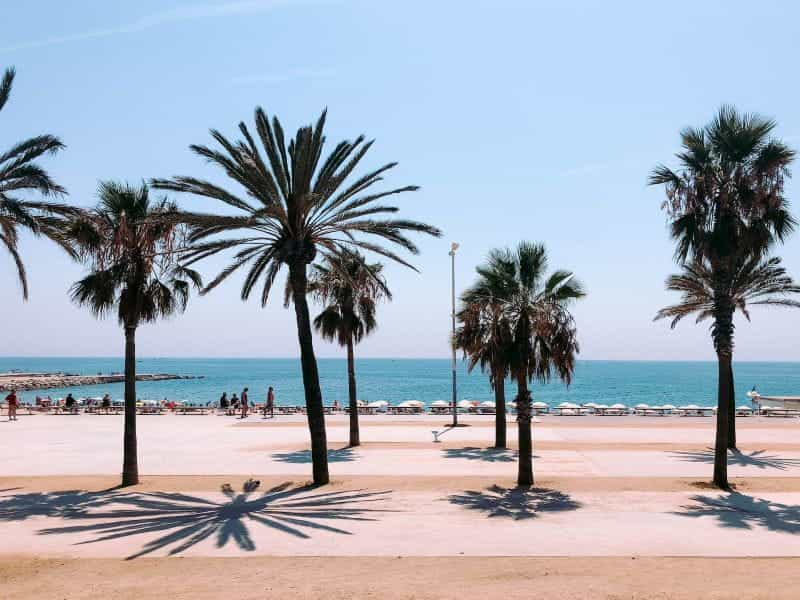 In Barcelona, a proposal for a mega casino-resort complex by Hard Rock has stalled for ten years, but might still come to pass. Lucrezia Carnelos/Unsplash
What happened with the resort project since 2012?
The original presentation of the Hard Rock Barcelona World concept happened in 2012. Catalonia's government shared the project, which would be constructed between Salou and Vila-seca, close to Spain's Balearic sea coastline just south-west of Barcelona. According to the proposal at the time, the complex of buildings would consist of six separate sites across 445 hectares.
In order to be feasible, both from an economic and legal point of view, it was proposed that each of the six sites would have its own unique hotel and casino. An estimated €4,800 million was required to build and staff the resort to begin with, but the project was also projected to create 20,000 job ropes, plus another 20,000 indirect job opportunities.
The Catalan government president at the time, Artur Mas was in favor of the project. So was the owner of the major investment company, Veremonte, Enrique Bañuelos, and local mayors. Also on board was la Caixa, now known as CaixaBank. The project seemed promising to the government and investors on several levels, from job creation to promotion as a tourist destination to the eventual generating of significant tax revenue for public projects.
In 2014, a bill passed that would allow for such a recreational tourist destination to be built. It specifically allowed for a tax reduction from 55% to 10% for the casino portion of the business, and would come into effect only with the unveiling of the Barcelona World complex. Despite so much interest and good will, the project faltered in the coming years.
The initial investor, Veremonte dropped out of the project shortly after the regional parliament agreed to its terms for coming onboard. By 2017, Hard Rock had found other potential developers and investment partners. Port Aventura and Value Retail had tentatively agreed to work under the Hard Rock Entertainment World brand.
Current difficulties for BCN World
Even with new investors, the project dragged on more slowly than expected. It was in discussion throughout 2018, but no major moves were made by the time Covid-19 brought many projects to a standstill in 2020. However, those involved have not given up and plans continue to move forward bit by bit on Barcelona World.
In February 2022, Tarragona's Territorial Urban Planning Commission gave a necessary approval to Hard Rock Entertainment World. The company also received an update to the region's Urban Master Plan (PDU) which would allow for the complex to be built eventually. Unfortunately the PDU issue is not completely settled. It must still have a public review, which has not had any update since February.
A group called Aturem BCN World (translating to Stop BCN World) has come onto the scene recently to protest the project. The group is specifically against new gaming projects in the area and plans to fight against the PDU in particular as a possible legal means of stopping the development going forward.
According to Aturem's website, they take issue with ecological risks that the project poses. They assert that BCN World will not do enough for sustainability and might endanger the local landscape. From a legal standpoint, they believe the project breaches current casino license laws by not properly addressing these concerns.
Finally, the local mayors are now in debate about whether the project should go forward. The mayor of Salou supports it and blames politics for unnecessary delays. The mayor of Vila-seca, on the other hand, sees it differently, citing new concerns and a new political landscape since the project was initiated in 2012. It remains to be seen who will prevail.
Though projects like this resort complex have gained traction in Spain, including a recent push for a Las Vegas style resort near Madrid, slow recovery since the pandemic might be partially to blame for inaction. At any rate, it will likely be some time before Spain sees any of its proposed mega casino projects realized.
Source: Read Full Article